8 Tips For Plus Size Wedding Dress Shopping In 2023
Shopping for a wedding dress should be a fun and memorable rite of passage, but unfortunately, it's not always that way for plus-sized brides. The wedding gown industry doesn't always offer enough options for plus-size wedding dresses, but these eight tips will help plus-sized brides have the amazing experience that every bride deserves.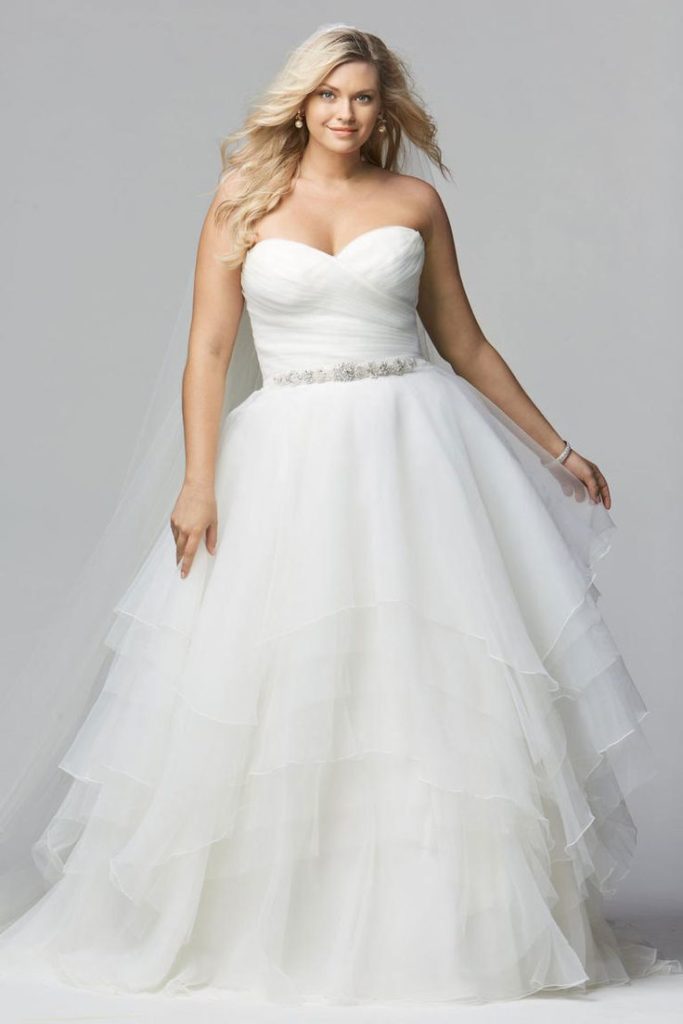 1. CHOOSE THE RIGHT BRIDAL SALON
You want to have a positive experience, so choose a bridal salon with an inclusive range of sizes. Their consultants should be knowledgeable and enthusiastic about the plus-sized options, and they should have a variety of styles to try in larger sizes.
A little research into your local salon options will save you from having a bad experience at a salon without enough options, so calling ahead of your appointment is a good idea.
2. TRY WHATEVER YOU WANT
For too long, the fashion industry has pushed plus-sized women into wearing what's "flattering" for their bodies, but this usually pushes them into silhouettes that they do not like. Instead, try a variety of styles to narrow down what you like and feel good in rather than what you're told is flattering.
3. IGNORE THE TAG SIZE
Wedding dress sizes are different from street clothing sizes, so don't let a number on a tag bother you. Focus on fit and how you feel in the dress instead.
4. KEEP AN OPEN MIND
Commit to trying on different silhouette styles and keep an open mind before ruling any out since wedding dresses typically look very different on the hanger.
5. BRING A SUPPORTIVE ENTOURAGE WITH YOU
Make sure you're surrounded by friends and family members who will uplift you and listen to what you want without trying to steer you towards their opinions. Even if this means awkwardly excluding some friends who expect an invite, you should focus on having the best experience possible. 
6. START SHOPPING EARLY
Wedding dresses can take six to eight months to come in, so don't wait until it's too close to your wedding to start shopping. Since plus-sized options can be limited, give yourself plenty of time to find the dress of your dreams.
7. FIND A GREAT SEAMSTRESS

Most wedding gowns require some alterations. After you pick the perfect dress, find a seamstress who can make it fit even better, and show off your body. Look for someone with years of experience and expertise; the best way to find one is to get a referral from a friend who's been married before.
8. REMEMBER THAT IT'S YOUR DAY

Don't let limited options and unrealistic fashion standards get you down when shopping for plus-sized bridal gowns. Remember that it's your day and you deserve an amazing dress. Don't settle for anything that makes you feel anything less than amazing. 
PLUS-SIZE WEDDING DRESSES FROM ALL FOR ME TODAY ONLINE SHOP
At  All For Me Today Bridal Shop, we celebrate all bodies and we're dedicated to providing a stress-free shopping experience. Explore our plus-size wedding dresses and find the gown of your dreams today.
---