A Must Try Western Dress Styles for Girls In 2022
A Must Try Western Dress Styles for Girls In 2022
Western dresses are popular as modern attire and come in a variety of sorts, designs, fabrics, and styles. These are some of the most popular costume selections among young women; each one serves a distinct purpose and is acceptable for various events. Are you unsure what to dress to the next event you'll be attending?
Here's a list of the many western dresses for women, as well as which occasions each design is most suited for! You may also create amazing outfits by pairing them with adorable shoes and bags. Check out these by a brand that sells Women's Party Dresses.
Asymmetrical Dress
A high-low dress is a must-have for everyone who like asymmetrical dresses. They're long in the rear and short in the front, making them ideal for flaunting your legs. You can easily put together casual, every-day outfits and accessories them to transform the dress into the ultimate evening appearance.
Summer Dress
When you want to flaunt your stunning beach physique, these dresses are ideal. Sundresses that are casual and flowy are ideal for sunny, beachy days. When you want to show off your form in a bikini, they are comfy, breezy, and easy to remove. They exude an air of effortlessness that is to die for! Who wouldn't desire a dress that is a flirtatious and stylish mix of comfort and style? In fact, you can also buy women summer wears online. 
Tube Dress
Tube dresses are sleeveless, shoulderless tops with a wide range of lengths that hide the breasts. Because of their figure-hugging nature, these gowns highlight one's curves. Tube dresses can be worn to parties or on a relaxed delightful day with shoes and a denim jacket.
Cocktail Dress
Cocktail dresses  are short, generally right-sized dresses that are worn at formal events and parties. It comes in a variety of styles, with the 'little black dress' being the most frequent and popular. Cocktail dresses are frequently in the style of gowns, which are most typically worn to formal gatherings.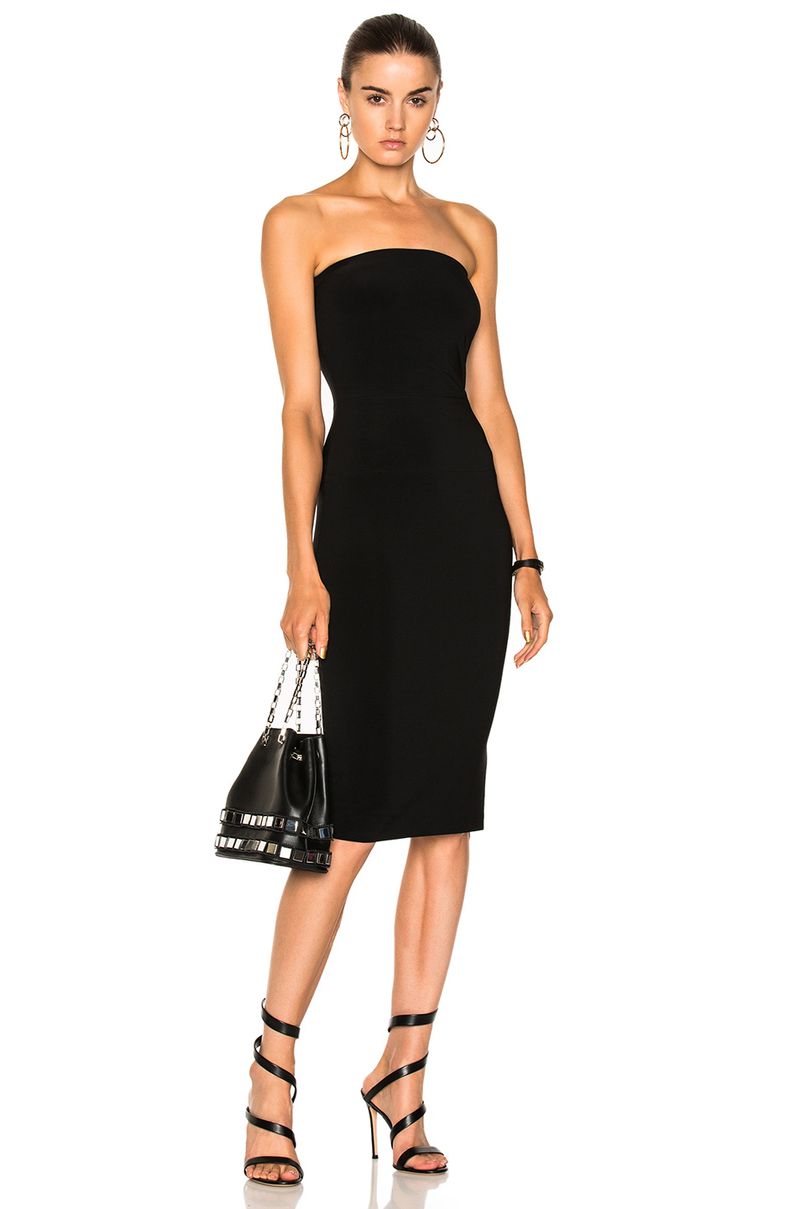 Maxi Dress
Maxi dresses are ankle-length dresses with a variety of different types of sleeves for various situations. These are wonderfully flirtatious, comfortable, and flattering. What's the best part? You don't have to shave your legs! The low-maintenance dress is versatile enough to be worn in both professional and informal settings.
Wrap Dress
Wrap dresses aren't just a fad; they're a must-have for all women! The wrap dress is a single-piece dress with a three-panel style that was created by Diane Von Furstenberg in the 1940s. It is wrapped around one's body, as the name implies. It conceals and discloses at the same time, making it one of the most seductive options available. It's suitable for a variety of casual settings and also makes a lovely beach outfit.
Halter-Neck Dress
Halter dresses are sleeveless triangle dresses with ties at the back and at the neck. It covers the breasts and chest loosely but leaves the shoulders and upper back exposed. The pattern draws attention to your collarbones and dazzles others around you. These dresses can be worn to parties and beach breakfasts with friends, depending on the color, length, and fit of the dress.
Bodycon Dress
Bodycon dresses, also known as body-conscious dresses, are figure-hugging gowns with a sensual aspect. The beauty of this style of dress is that it does not hide your curves and instead reveals your true beauty! Bodycon dresses can be worn for formal occasions and parties when you want to look sensual, depending on the colors and sleeves.
---