Fashion Trends 2022 The Styles For Women You Need To Know About
The fashion trends 2022 has to offer are set to reinvigorate your wardrobe. It's been a rocky road when it comes to style the last couple of years, but with fashion weeks in full swing, many designers are finally getting to showcase their collections All For Me Today for the first time since February 2021.
There's no better time to re-evaluate your capsule wardrobe and work out which pieces are wardrobe essentials, the ones you can bypass for future seasons, and what you need to update now. If you've been spending your time in the best loungewear  or muted neutral colors, this year's fashion trends are expected to be an explosion into dressing up again. Katie Eastwood, stylist ambassador at online personal styling service Stitch Fix, says, "I'm predicting we're going to be seeing lots of extreme lengths; whether that be maxi or midi, metallics, bold colors, or low waists in 2022 it's definitely a case of 'more is more'."
BIGGEST FASHION TRENDS FORECAST FOR 2022
FRINGING DETAILS
With its tassels, crochet, and slouchy fits, this trend has a more bohemian feel—just dream of your summer holidays, wearing chunky sandals and a fringed outfit that moves in the gentle sea breeze, and you've got the idea. All you need to accessorize is a cocktail.
Fringing is actually easy to wear and very flattering—choose pieces where it falls cleverly over any areas you're a little self-conscious of, and it will take your look to a new level. Head of advisory at trends , saw this one coming. "With digital taking over our day-to-day lives, we expect that consumers will have a continued desire for touch-and-feel in fashion," she explains. "Tactile surfaces have become key, offering a new way for consumers to engage with products."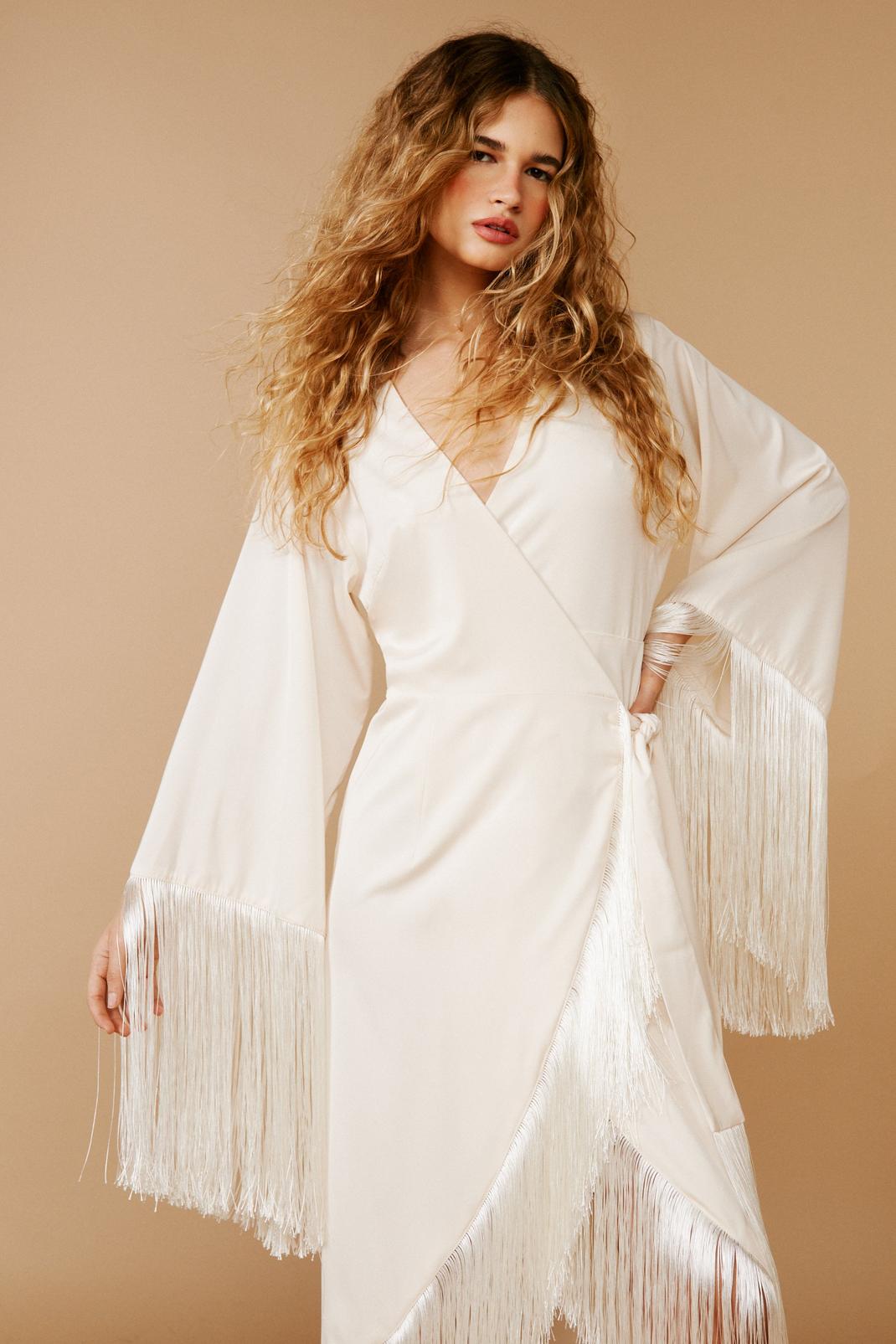 Maxi Dresses:
The long-line dress is always a winner in our eyes as it means limited leg-shaving. Aside from that, it's also super flattering. Any styles with tassels in earthy tones will ensure your summer look is at the top of the style ladder.
Crochet Tops:
Open-knit tops are going to be big news this season. Try to find a style that has extra fringing at the bottom that will fall over your hips. Wear with a slim-fit midi skirt or chinos for a look that oozes style prowess.
Mini Dresses: 
There's no need to immediately be put off—there is no age limit when it comes to style, it's all about how you wear it and when you feel most confident. With a mini dress, try adding boots if you're self-conscious about showing too much skin or keep your neckline high to balance shorter skirt hemlines.
Open-back Dresses:
This style can be a problem if wearing a bra is essential, but there are also lots of exposed backs that finish just above where your bra strap lies. Look for fun prints, loose fits, and experiment with underwear.
Cotton Pants:
If your top half has a little flesh on show, offset the exposure by teaming with a pair of loose-fit trousers. A cool, cotton pair in black or Khaki are comfortable as well as stylish.
Sporty Sunglasses:
 With spring fast approaching now's the time to snap up some sporty sunglasses. The futuristic wrap-around style looks great with more polished clothing - try teaming with some smart suiting or your best blazer and leggings.
---