Leather Jacket Fit Guide In 2023
A leather jacket is not only an outfit, but also it is a very healthy protector that you will want to use while avoiding rain and the harmful effects of the sun. When you go to a store to buy a men's leather jacket, you'll have many options to choose from. Besides your personal style, your comfort expectations also determine what type of leather jacket is the right one for you. Each jacket has a style, but it won't stand the same way for every man. You should also consider how the color, model and style of your jacket will affect your posture. For example, you can choose a jacket that makes you feel strong and brave and take a walk.
Now let's talk about what to consider when choosing a men's leather jacket.
Does it suit you?

It's better to have a jacket that fits you rather than having a big one. A big leather jacket can make you feel anxious, sometimes even a little funny, and can cause you to lose your confidence. The sizes can vary slightly depending on the model but in terms of length, the sleeves should come down to your wrists, and the bottom of the jacket should sit right at your waist. Don't miss out the shoulders of your jacket as well. If a jacket's shoulders slope downwards, it might disturb you.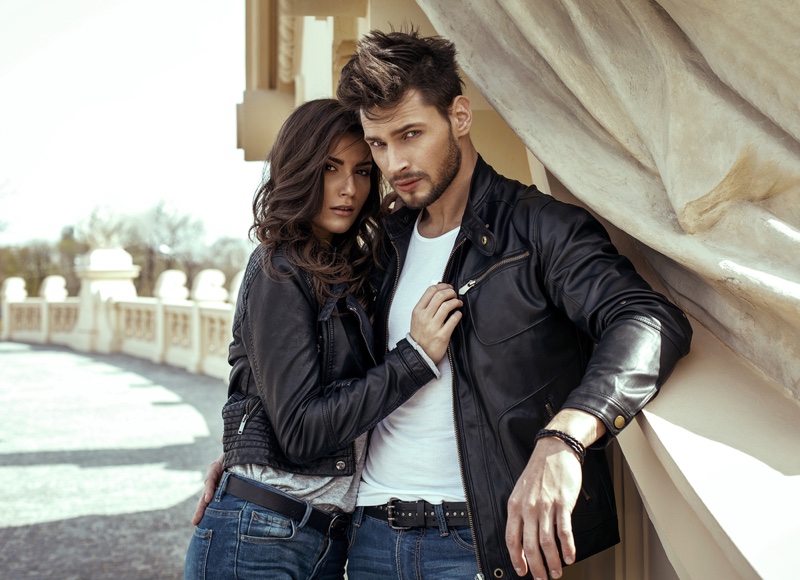 Quality of Material


If your jacket is imitation leather, you may be devoid of the flexibility of the leather jacket. That's why the jacket will not fit you properly even if the size of it normally fits you. In addition, do not forget to make choices that suit your body type. For example, if you have a little belly fat, you might want to choose a style or size that can hide it.
Choose Your Style


You should choose your jacket style according to your body type and lifestyle. If you have wide shoulders, you may prefer a bomber-style jacket. Bomber jackets have an extra space on the chest and are a good choice if you have an average waist size. The bomber leather jackets, which are quite popular, are safe choices if you are in two minds about choosing a style.

If you are tall, a biker-style leather jacket can suit you. It is comfortable and goes perfect with jeans. If you have a simple style, you may like the models without zipper and button patterns.
If your waist is thick, a regular-cut leather jacket can help hide it.

Decide your style and visit a Black Noble store. We will be waiting for you to help with the styles that you want. If you are not sure what kind of style you want, do not forget that we can help you find suitable options.
Genuine Leather Wrinkles


Genuine leather has its own flexibility so that if you flex it out of shape, then it will change color and wrinkle. Imitation leather hardly twists, the color stays the same and does not wrinkle.
Should I Buy The Expensive One?


Leather items are very durable, quality products and are consequently expensive. So can it be a sign for us to be expensive? We can say yes, but not always. Since well-known brands reflect their own brand values ​​to the prices, we recommend that you remember that the price of a branded imitation jacket can reach or even exceed the price of a real leather jacket.
---