Top 7 Plus Ways to Get Instant Party Ready Look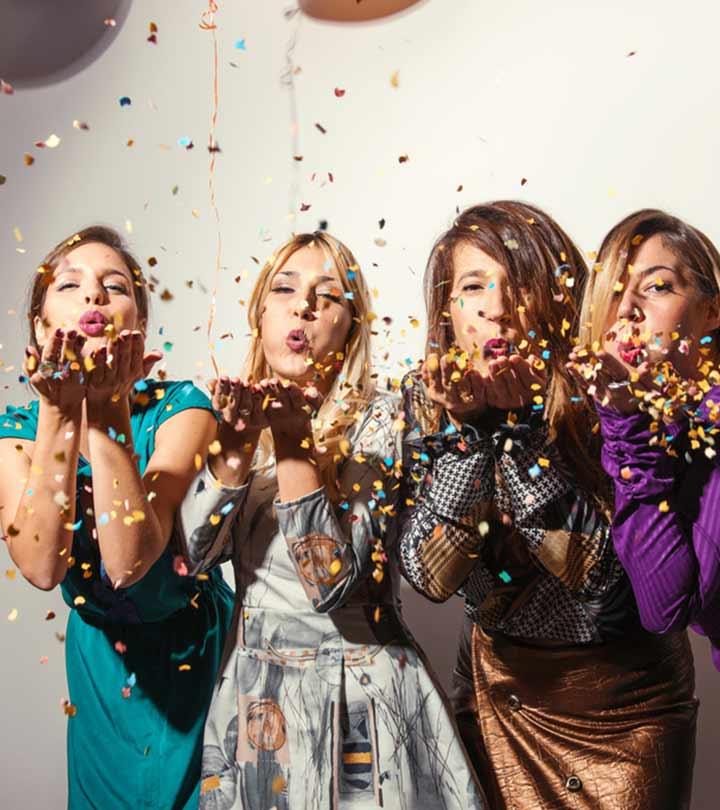 Lovely gleaming faces, elegant dress, lots of laughter, cocktails, and gossip with friends isn't the party all about. It feels like you have entered a different paradise with the shining stars and angelic people around you. Being around lots of charming people can be intimidating if you don't feel beautiful and look gorgeous. But don't worry I have some pretty interesting ways to get an instant party-ready look even if you are not a makeup person.
If you are not that good with makeup, I can understand the ordeal you are going through. Yeah. I can't forget those days when I used to be terrible at makeup. The only makeup product I could use perfectly was the best compact I could afford as a teenager. At every festival or event, my only aim was to get the sleek gorgeous look and get people astonished with my dexterity in makeup. Gradually, I mastered the skill after getting practical insights into what works better and what doesn't.
When it comes to casual makeup it certainly feels like a kid's play but getting ready for a party or a festival needs perfection. The only way to get perfection is practice and investment of time. Which might not be possible for many beauties. If you happen to be one of them. Just take a chill pill and sit tight to get my amazing ways to look gorgeous for a party revealed. Trust me you are going to love these amazing tips that give you an airbrush finish and bring all the admiration you deserve.
Whether you are looking for a traditional look or a hot chic party look. The marvelous beauty tips will embellish you with striking gorgeousness. Doesn't matter if you are not a pro or makeup enthusiast you can still achieve the staggering finish that won't look any less than a professional.
So gear up yourself to astonish your friends and set the charming guy's heart on you with these amazing beauty tricks on how to look attractive and gorgeous.
Ways to Get Instant Party Ready Look in 2022
Does envisioning an upcoming party feel like a whirlwind? Probably because you are worried about getting a gorgeous look on the day. If so, Throw out your anxiety and gear yourself up with the tricks and techniques that help you to achieve the mesmerizing look that will set you up in the limelight.
Cleansing
I know what thoughts are probably going through your mind. You are not here to learn about skincare. Right! But you can't deny the fact that without a proper and clean canvas you can't get the astonishing art. In order to achieve a flawless finish, your skin needs to be perfectly smooth and clean. So that when you apply makeup on your smooth skin it gets blended effortlessly that looks like your renewed skin.
Cleansing includes exfoliating, face pack, massage whatever you can do to pull out all the impurities from your face. If your previous makeup is still stuck on your face you need to use a gentle makeup remover to vanish it.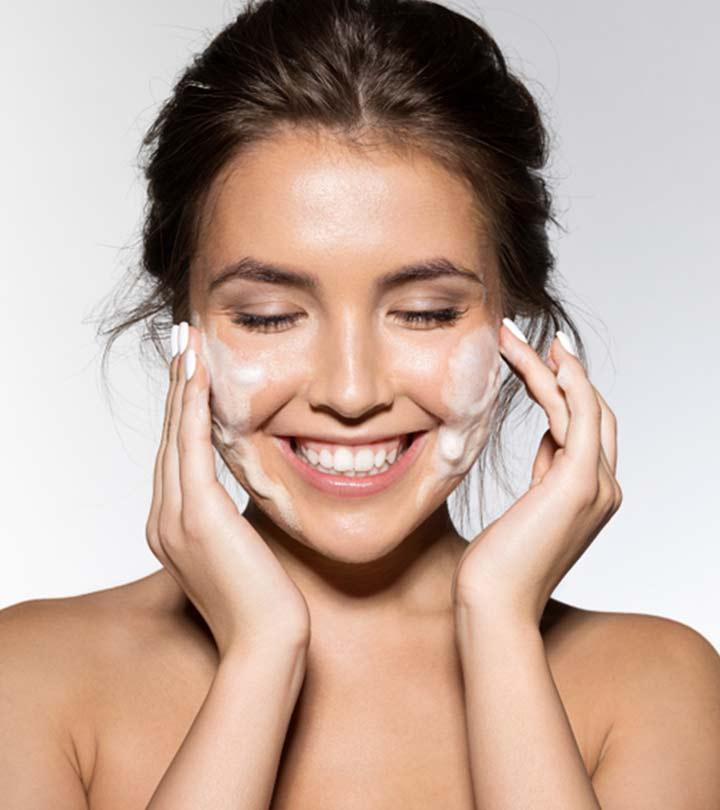 Moisturizing Sheet Mask
Sheet masks are love. It's a revolutionizing skincare product that allows you to get smooth, fresh, and glowing skin instantly. I use a sheet mask whenever I want to look gorgeous. It works amazingly by providing intense moisturization and immense relaxation to the skin.
These sheet masks come in a whole different variety and it infuses with the goodness of fruits, essential oil and skin smoothing and revitalizing serums that instantly brighten up your face with radiant glow.
Glam up with Blush
Getting your makeup messed up with blush still scares you? Ditch the little baby though. Get your hands on the best face blush that has been waiting for you. Brave girl! Choose the blush color that suits your dazzling dress and if you don't have a blush in your makeup bag? Embellishing your gorgeous cheeks with creamy pink blush.
Don't overdo it or don't use too little! Just use as much as it's enough to get your cheeks naturally pink.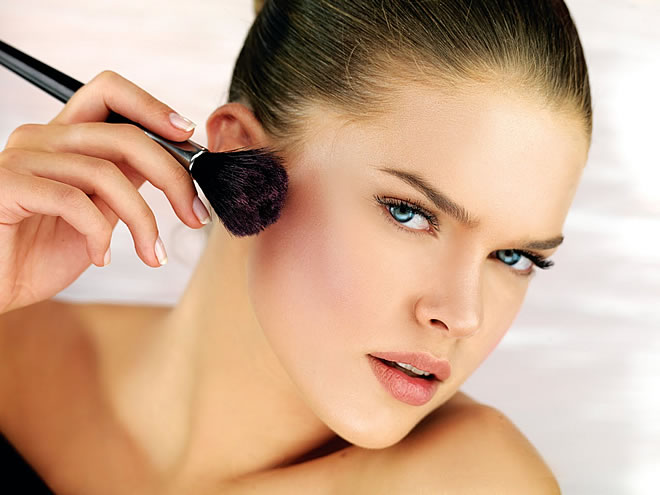 Cover Imperfections
Don't let dark circles, blemishes, acne, wrinkles, and fine lines rule you. Fling them out by using a color-corrector, concealer, full coverage foundation that is exactly formulated for your skin imperfections. If you don't have them it is time for shopping therapy.
Highlight Your Features
What can make you instantly glamorous? Dazzling dress, high heels, or highlighted features. Three of these right, but it seems like you have already got a dress to kill and stunning high heels but what about your best features?
It's time to show the best by highlighting your natural best features. Choose amazon pearl, gold, and rose highlighter whichever works best on your skin tone to give you a hypnotic look.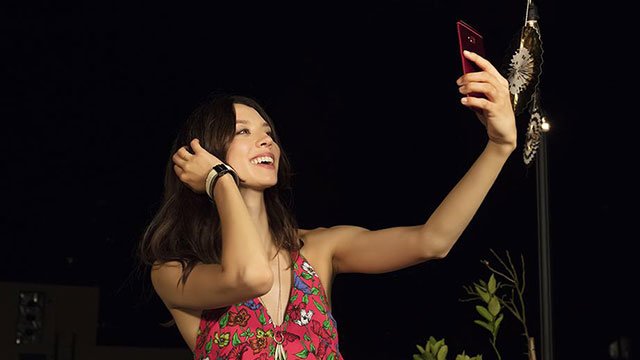 Bold Eyeliner
At parties, bold dramatic eyeliner is something that never disappoints you. Eyeliner is the easiest way to get a gorgeous look with ease. It instantly electrifies the most important feature on your face. Your beautiful eyes.
Gone are the days, when eyeliners used to be boring. Now it comes in galvanizing colors blue, brown, green, metallic, silver and the list goes on. You can even match the eyeliner with your voguish dress.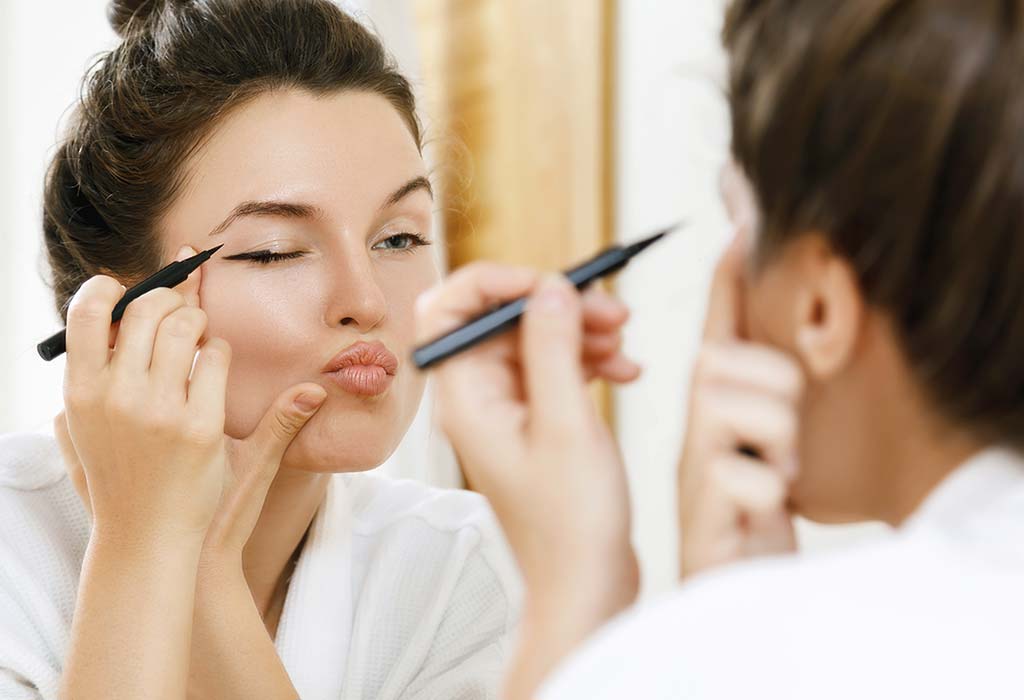 Glamour Up Lip Color
Partly means a lot of laughing, drinking, and talking that is enough for normal lipsticks to fade out as well as your glamorous look. For events like this when you want to be the shining star of the event your lip color not only needs to be captivating but long-lasting.
Matte long-lasting lipstick that provides velvety texture to the lips works best for getting the glamorous lips for your party. But always apply lip color according to your eye makeup. If makeup is bold go for nude or light lip color otherwise a bright red lipstick is enough to brighten up your face for the glorifying partly look.
---