What You Need To Know About Buying A Wedding Dress Online In 2023
One of the biggest purchases of your life will be your wedding dress. Because of this, many brides are nervous about buying online. However, by skipping the world's largest marketplace, you might be missing out on your dream dress!

Buying a wedding dress online can be a total success if you follow these tips below.
Advantages of Buying a Wedding Dress Online

Buying a wedding dress online can make the otherwise stressful ordeal a tranquil and relaxing one. Read on for the many advantages of buying a wedding dress online.
You Get the Best Deal

You can save a lot of dosh when ordering a wedding dress online. Designer gowns that are sold for thousands of dollars can be purchased at incredible prices online. Especially if you hit the sales!

It's all about the math. A "bricks and mortar" store has to pay rent, utilities, taxes and their employees, whereas an online store avoids many of these overhead costs, leaving you with a cheaper wedding gown.
Shop from the Comfort of Your Couch

Trailing around from shop to shop to find the best deal can be tiresome. However, when ordering a wedding dress online you can easily compare the prices of several shops with just a few clicks of the mouse.

Another bonus is that online stores typically have a bigger variety to choose from. They generally have more in stock than most shops too.
A Clear-Headed Purchase

Buying a wedding dress in person can be an emotional experience. Especially if you invite your mom, future mother in law, grandma, bridesmaids, and the whole crew! Sitting at home and adding your dream dress to a virtual cart can lead to a more clear-headed purchase.

When ordering a wedding dress online, you won't have any unwanted guidance from family members, friends or pushy intimidating sellers. You can sit back, relax, and weigh your choices with a clear mind.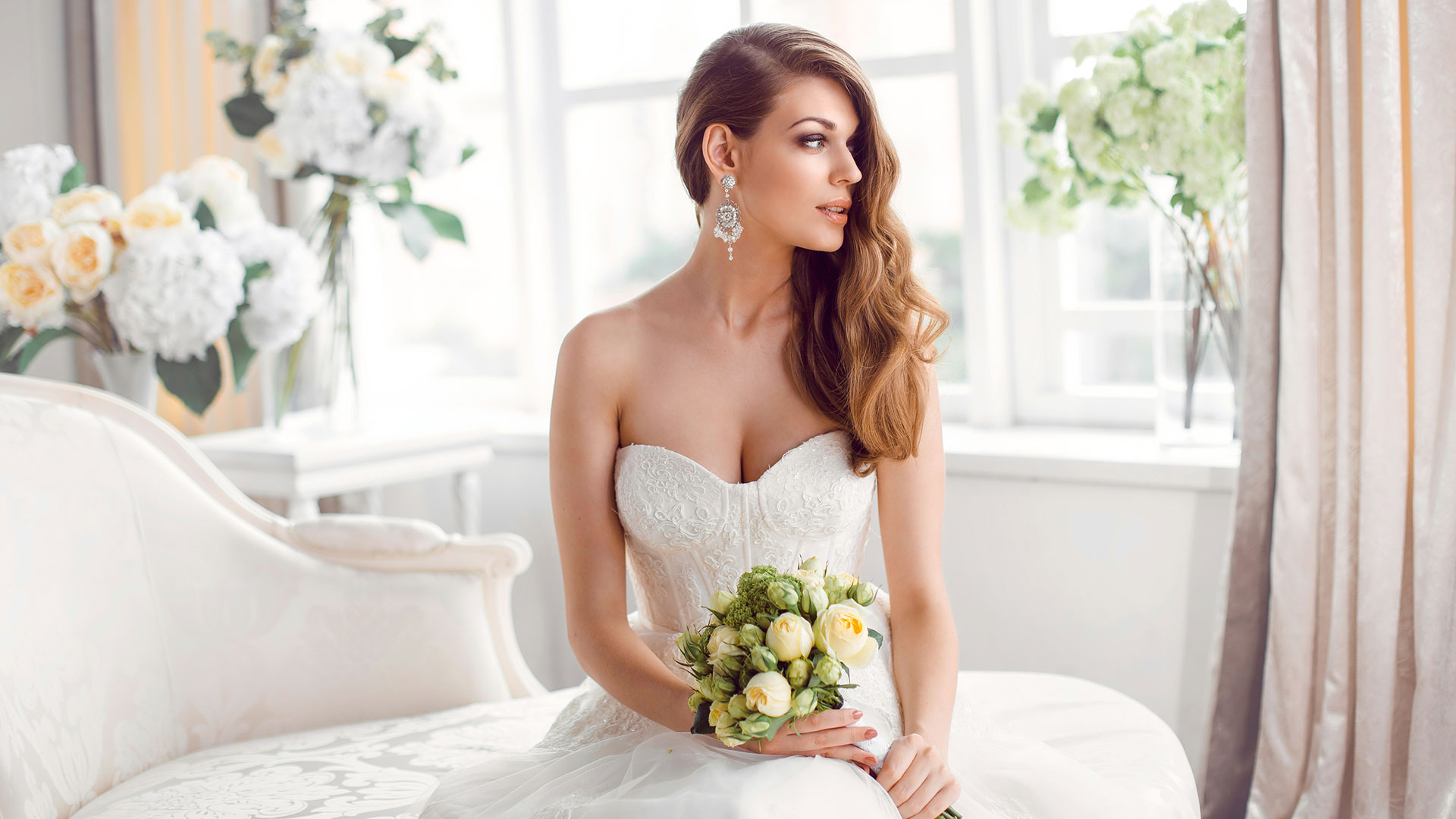 Avoid Going Here, There and Everywhere

Buying bridesmaid dresses online is also very practical as your bridesmaids may not all live in the same area. Meeting up several times for dress shopping may be an impossible task. Buying online cuts out that potentially stressful situation.
Don't Miss out on the Fun

As many benefits as there are, you might be concerned that you'll miss out on the special "this is the one" moment. But you can still have that!

Organize a dress viewing party with your mom, bridesmaids, and anyone else you'd want there. Eat some cake, drink champagne and show off your "this is the one" gown!
Tips for Buying Online

Yes, buying online sounds like a dream! Read on for a few tips on how to do it successfully.

Don't Be Afraid of the Fitting

But, what if it doesn't fit? This is probably the number one concern when ordering a wedding dress online.

Most reputable online stores All For Me Today have instructions and guidance that can help to assist you when you're taking your body measurements. One simple strategy many "brides to be" use is to try on a wedding dress in a store, then compare with what they find online.

If your bust, waist and hip measurements falls into different sizes, always buy the biggest corresponding size as recommended by the designer size chart. It's much easier to take in a large dress than it is to make a small dress bigger.

Having a seamstress on hand is always a good idea, whether you're buying online or not. Your seamstress can help you to purchase the correct size. She can also make any needed alterations if the sizing was slightly off, or your weight has changed since you ordered.
Do Your Research

Obviously, in a virtual online store, you can't touch the gowns. Before you start perusing the web, research different fabrics so that you know what they look and feel like. For instance, is it soft, stiff or silky?

The same goes for colors, as your computer screen may cause the dress to look a slightly different shade. Avoid surprises and get to know the wedding dress palette. For instance, the difference between ivory and champagne.

With this extra knowledge, you will have a clear picture of what you're buying and the product description won't go over your head.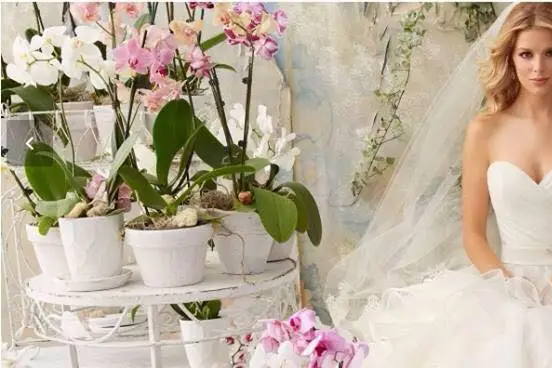 Read the Fine Print

Instead of getting click happy and buying what looks like a dream dress without a second thought, you must read the fine print.

How much is the shipping? Can it be returned? How is the dress lined? Which fabrics are being used? Is it legit or an imitation?

It's better to know the store's policies thoroughly before making a purchase that you might regret.
Watch the Time Frame

Whether you buy online or in store, the sooner you buy your wedding dress, the better. The recommended time frame is six to nine months in advance. For bridesmaid dresses, the time frame is three to six months.

This will give you time for any needed alterations. It will also give you time to have your dress professionally pressed before the big day.

But as we said before, always read the fine print. Some online retailers can ship a dress within a few days, whereas others can take up to one year, depending on the location of the designer and whether the dress is in stock or not. This can be the same in-store and online.
Where to Buy Wedding Dresses Online

The amount of wedding dress websites out there can be overwhelming. What's good and what's not? Read on for a few more tips.


A Word of Caution


There are a ton of scammers out there! A good rule to remember is: If it seems too good to be true, it probably is.

Always, always, always buy from a reputable retailer (Allformetoday.com) . Make sure they have a contact number, an address, a returns policy and an informative website. More importantly, the retailer must also be listed as an authorized retailer on the designer's website.
Are You Convinced?

It's clear to see that buying a wedding dress online is not only a stress-free option but can give you an even wider variety of dresses to choose from. It's a win-win situation!

Don't miss out on any of our exclusive offers by registering an account with us today.
---